Alec Baldwin 'played Russian roulette' by failing to check gun before firing it on Rust film set, lawyer says
0:57
A crew member on film Rust has said actor Alec Baldwin "chose to play Russian roulette" by failing to check the gun on set before firing it.
Mamie Mitchell, the script supervisor who called 911 after Baldwin fatally shot cinematographer Halyna Hutchins, is suing the star and the film's producers, alleging they did not follow safety protocols.
At a news conference, Ms Mitchell's lawyer Gloria Allred claimed Baldwin, an "industry veteran", should not have trusted a gun handed to him by anyone other than the prop master or armourer.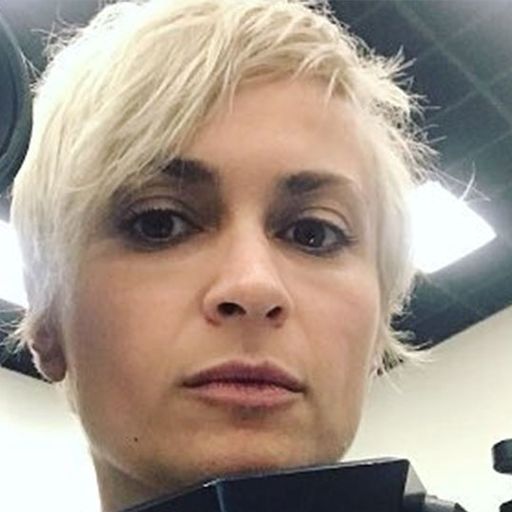 The crew members on set as Alec Baldwin fatally shot cinematographer – and what they said happened
1:25
The weapon was given to Baldwin by assistant director Dave Halls, who is said to have shouted "cold gun", meaning unloaded with live rounds, before passing it to the actor.
Ms Allred said: "Mr Baldwin chose to play Russian roulette when he fired a gun without checking it and without having the armourer do so in his presence.
"His behaviour and that of the producers on Rust was reckless."
The film's script also never called for a gun to be fired in the scene, she claimed.
The script only specified three tight camera shots for the scene – one of Baldwin's eyes, another on a bloodstain, and a third on Baldwin's torso "as he reached his hand down to the holster and removed the gun", the lawsuit says.
Ms Allred said safety failures included allowing live ammunition on set, leaving guns and ammunition unattended and permitting them to be handled by people other than the armourer and prop master.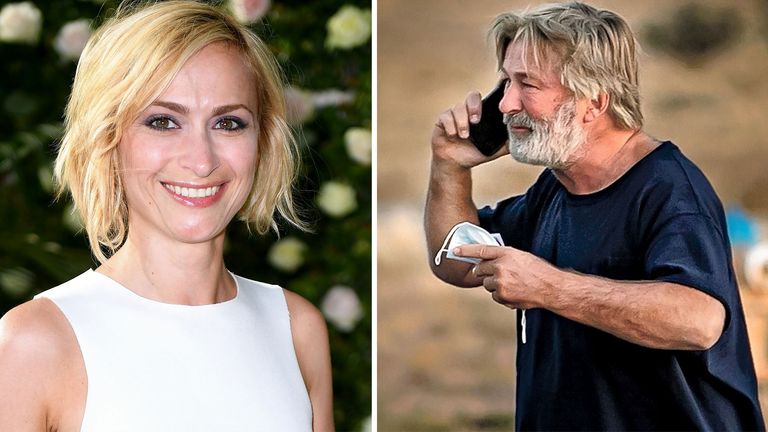 This is "a case where injury or death was much more than just a possibility – it was the likely result", she said.
Ms Mitchell is claiming assault, intentional infliction of emotional distress and deliberate infliction of harm.
The script supervisor said she was standing less than four feet away from Ms Hutchins when she was shot.
1:04
"I will never forget what happened on the set of Rust that day," she said tearfully. "I relive the shooting and the sound of the explosion from the gun over and over again."
She said she was left depressed and "frightened of the future".
"This violent tragedy has taken away the joy in my life," she added.
2:17
Recalling the moment of the shooting, she said she heard a "deafening loud gunshot" and then someone moaning.
When she turned around she saw director Joel Souza was "falling backwards and holding his upper body" and then noticed Ms Hutchins "going down".
She said she then ran outside the set and called 911 for help.
Ms Mitchell returned home where she then heard the news that Ms Hutchins had died.
0:39
She said she never wants what happened on the set of Rust to happen to anyone else.
The lawsuit is the second to be filed over the shooting.
Sky News has contacted Rust Productions for comment.
2:19
The company has said the safety of the film's cast and crew is their top priority.
Baldwin has previously called the incident a "one in a trillion event".
"We were a very, very well-oiled crew shooting a film together and then this horrible event happened," he said.